Turner Motorsport Racing News & Press Feed
4th GTD Podium Of the Year At Laguna Seca - Heading To Sebring To Close Out 2020
(FOR IMMEDIATE RELEASE)
4th GTD Podium Of the Year At Laguna Seca - Heading To Sebring To Close Out 2020
Amesbury, MA. – November 17, 2020--
Coming off of a 2nd place GTD finish at Laguna Seca, the Turner Motorsport team was eager to cap off the unprecedented 2020 IMSA SportsCar season with another set of wins in Sebring, Florida.

The weekend wouldn't start without last minute drama as IMSA's most winningest driver, Bill Auberlen, would be unable to assume his position behind the wheels of the Turner GTD and GS BMW entries, as he chose to self-quarantine after learning he was potentially exposed to the virus. Will Turner knew he had to replace Auberlen with not one, but two drivers that were super quick and had knowledge of the team and the cars. Turner dialed up Cameron Lawrence, a former Turner driver, to jump in the No. 95 BMW M4 GS machine. Finding coverage in the No. 96 BMW M6 GTD machine would prove to be more challenging, but ultimately recent Nürburgring 24 winner in a BMW M6 , Nick Yelloly, would be flown in at the last minute from the U.K to fill the spot.

GS - No. 95 & 96 BMW M4

Lawrence would qualify the No. 95 BMW M4 on the front row of the field for the IMSA Michelin Pilot Challenge GS race and run in second place his entire stint before handing the car over to teammate Robby Foley with one hour to go. With the winning formula of a perfect strategy called by Iceman, Don Salama, and flawless pit stops, Foley would ultimately park the Turner M4 in Victory Lane for the 3rd time this season. Foley was unable to join Vin Barletta in the No. 96 as he has done all season, leaving Barletta to run the entire 2-hour race solo. Barletta kept his head down and apex speed up, finishing the race in 12th place.

The Turner GS team finished 3rd in the season-long GS Championship points, The highest finishing position for a BMW.

GTD - No. 96 BMW M6

Joining Robby Foley and Dillon Machavern in the No. 96 BMW M6 GTD, Nick Yelloly, #NickYOLO, would get his first taste of Sebring in Thursdays night practice, just hours after touching down in the Sunshine State. The No. 96 would start the 12-hour endurance race from 7th position and again with the Turner secret recipe of "IceMan" strategy calls and perfectly executed pit stops, the team was positioned for a top 5 finish. With less than 3 hours to go in the 12 Hour race, in what could only be described as a 2020-ism, a crack in the anti-lock brake pump would force the car to retire early.

The Turner team would complete the 2020 GTD season with 2 victories (VIR/Charlotte), finishing the year 4th in GTD Championship points and 2nd in the sprint cup points championship

#TacoTaco





2020 Partners: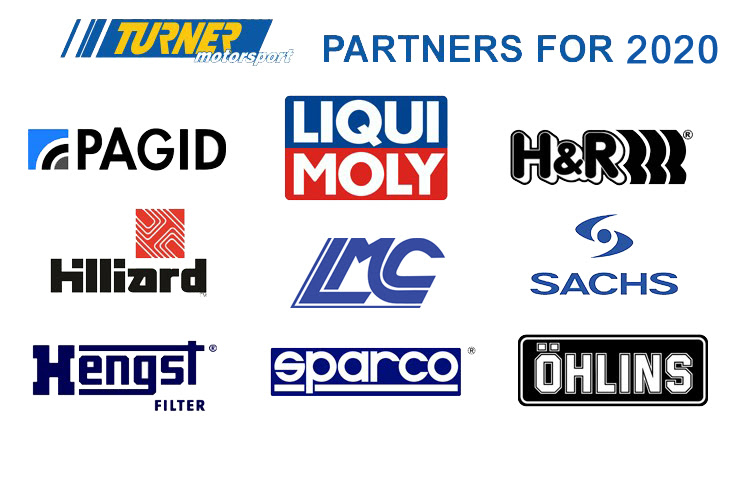 Stay connected. Follow us on Facebook & Twitter to get up to the minute updates from the race track.
About Turner Motorsport

Turner Motorsport is the leading BMW tuner in North America, bringing technology and expertise from the racetrack to the street for over two decades. Since 1993 the Turner Motorsport Team has competed in over 380 professional races, winning seven professional racing championships in four different series since 2003. The most recent being the 2014 Team Championship in the GTD-class of the TUDOR United SportsCar Championship. Their success is passed into every component that Turner Motorsport designs and sells through their comprehensive website and performance showroom. Our Race Team, R&D Engineers and Sales Team work together, ensuring practical knowledge and state-of-the-art engineering flow in both directions. Few companies in North America can claim such a close relationship to what they sell and what they race.


---
Links

LIQUI MOLY - A German Lubricant Company and Official lubricant of Turner Motorsport
TurnerMotorsport.com - Parts, Performance & Service Parts for BMWs
TurnerService.com - Service, Performance & Maintenance for BMWs
IHG Rewards Club - The World's Largest Hotel Loyalty Program
H&R Springs - Premium Quality Suspension Components
PAGID - Motorsport and High Performance Brake Products
1620 Workwear - American Made Workwear and Gear

Weathertech SportsCar Championship Homepage

---
Press Inquires please Contact

Jay Baier
Director of Marketing
email: jbaier@turnermotorsport.com
phone: 978-388-7769 ext. 630