Find Parts That Fit Your Vehicle
BMW Exhaust System Upgrades
A performance exhaust is a modification that you get constant benefit from - at every change of the throttle you are rewarded with that tuned sound. It's not like other modifications where you may not realize all of its benefits all the time. It's an upgrade that you enjoy at all times when you're behind the wheel. We offer exhaust upgrades from multiple performance manufacturers like Borla, Corsa, Supersprint, and Akrapovic but we have also developed or sourced other exhaust systems to meet specific needs.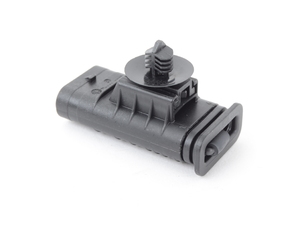 This plug cover protects the actuator plug when a non-actuated exhaust is installed on the vehicle.
Fits the following BMWs:
All F2X and F3X models.